R. Sans Lassiter, PE | President
Reputation, expertise, and quality work are the foundations on which this company was built. As the founder and president of LTG, I have focused on these areas to ensure the continued success of the firm. I believe in the old adage that you are only as successful as the people who surround you. That is why we hire talented, capable staff whose values and expertise are consistent with the core mission of LTG.
Gil Ramirez, PE | Vice President
With the help of a great team, I have successfully opened and exponentially grown both the staff and client base of LTG's Brevard County office in Melbourne over the last several years. The Melbourne office team specializes in transportation design-related services such as lighting, intelligent transportation systems (ITS), and traffic signal designs as well as our long-standing traffic impact analysis capability.
George Galan, PE | Director of Traffic Operations
After running my own traffic engineering and transportation firm in south Florida for over 20 years, I'm happy that my adventures north have led me to team up with LTG, a firm whose solid reputation is recognized throughout Florida. My focus is to enhance LTG's transportation capability and to assist the company's growing transportation market.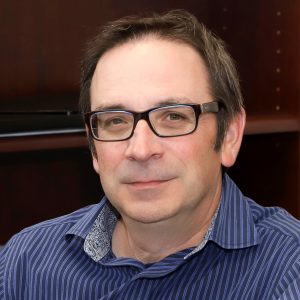 Matthew West, AICP | Director of Planning
For over 30 years, I have guided projects for clients in both the public and private sectors, from conception through to successful completion. Relying on my extensive public speaking experience and knowledge of growth management law, and my familiarity with local government politics and local planning perspectives, my insight proves invaluable in assisting local governments or private clients with studies, land development applications, policy writing and code drafting. Bolstered by the vast experience of the entire LTG team, we help our private sector clients navigate the regulatory system as quickly and efficiently as possible. We also provide technical assistance to our public sector clients as they address changes in statutory requirements and evaluate planning trends.
Mark Neiman, PE | Senior Project Manager
With over 40 years of transportation design experience throughout the State of Florida, I have led LTG's expansion into roadway, trail, parking, and sidewalk design services. Development in the area is on the rise and communication is paramount to the success of a project. Thus, I work hand-in-hand with our clients, in both the private and public sectors, to ensure that constructible plans are produced following appropriate guidelines and standards, while meeting our client's needs.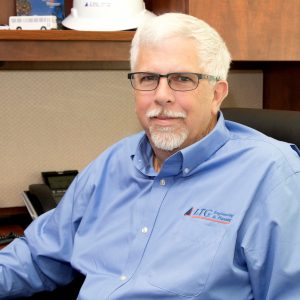 Lon Ogden, PE | Senior Project Manager
As a Senior Project Manager and Transportation Engineer, it is my pleasure to join LTG.  LTG's long-term commitment in providing quality engineering services to their clients while maintaining the same commitment to their employees is a direct testament to their success. My role as a Senior Project Manager at LTG, is to enhance LTG's knowledge and design capabilities of working in both the traditional design-bid-build and design-build transportation arenas.  I have had the opportunity, with over 28 years of past experience, to work on a wide variety and larger sized of projects ranging from small safety improvement projects to large, limited access projects.  These experiences have helped me to better understand my Client's needs and in developing contract documents required to deliver quality, cost effective and innovative engineering services to our Clients.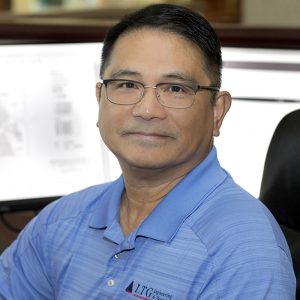 Nelson Caparas, PE | Senior Project Manager
With over 27 year of national experience in traffic operations and transportation engineering, I am passionate about developing effective solutions to roadway safety issues and enhancements to mobility. For every project, I like to bridge the gap between transportation planning, roadway design and traffic operations. Solutions must be safe and effective for all allowed users of the roadway. My experiences in the public sector infuses our services with sensitivity and support to the agency mission. Our office in Jacksonville is focused on delivering services in safety studies, traffic operations, ITS, traffic signal and system design and traffic impact studies.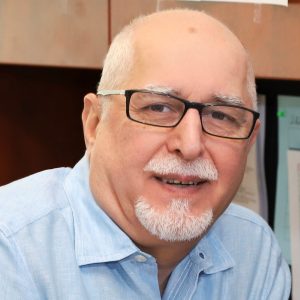 Bahram Joulaee, PE | Project Manager
I have joined the LTG firm in March of 2017, with over 22 years of civil engineering experience. I am an all-around engineer with a great deal of knowledge in the different fields of Civil Engineering. The majority of my work has been in design and production of the Signalization and Signing & Pavement Markings plans, with minor work on Roadway and ITS. In addition to providing engineering services for different counties, cities, and private clients in Florida, most of my work has been on FDOT projects in District 5 and District 2, and throughout Central and Northeast Florida.
Kristina Marty |

Business Development Manager

 
As the Business Development Manager at LTG, my goal is to increase and maintain the overall value of the firm through enhancement of products and services, development of staff and client relationships, and analysis of financial and market data. Communication and collaboration among team members is of the utmost importance to the success of the business. I strive to ensure these elements are constantly and consistently applied by all members of the team, resulting in successful project completions and continued professional relationships.
Judy Kasza | Chief Financial Officer
As the CFO, I've had the pleasure of watching LTG grow into a successful multi-faceted firm since inception. My philosophy is that better decisions are made with better information. It's been my goal to ensure that the decision makers in the firm have the best and most accurate data available, allowing them to make better decisions which result in successful outcomes for the overall health of the company.
Lauren Cumber | Director of Human Resources 
My goal as the Director of Human Resources is to hire and retain top-notch staff so our firm can continue to provide our clients with high quality service and products. I strive to provide our employees with up-to-date benefits, policies, procedures, employment laws and professional development options, to ensure a great work-life balance and opportunity to grow. My job is to ensure that we are providing a balanced workplace that is fair, ethical and will meet the goals and objectives of both the employees and the firm.